Virtual Expo Dubai 2020
World Expo
Imagining and building the digital version of the biggest event in the world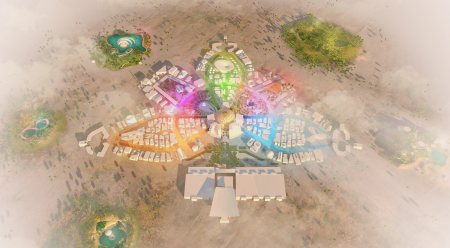 As the world went in to a lockdown due to "It-Who-Must-Not-Be-Named", thousands of cultural events and gatherings had to be cancelled
or postponed. The acclaimed World's Fair was no exception to this rule
as it was supposed to celebrate its 35th edition in Dubai.
With the hindsight of 2020, the Expo team reached out to us with the need for a virtual rendition of its six-month event. A first of its kind experience where users would no longer have to worry about traveling to Dubai to witness the numerous events, talks, performances, cultures or even world-class architecture.
Bringing Dubaï to Everyone, Everywhere
One year after the planned Opening Ceremony the World Expo village finally opened its gates. A year in which we collaborated with the Expo team to transform the entire physical experience into a virtual desert wonderland made for both mobile and desktop. A place where users from all around the world could not only get a sense of the extraordinary content delivered daily during the 6-months run of the Expo, but also a unique opportunity to enjoy the exquisite architecture, imagination, and craft displayed by the record-breaking 192 participating countries. Impressive hu? Well, keep on reading.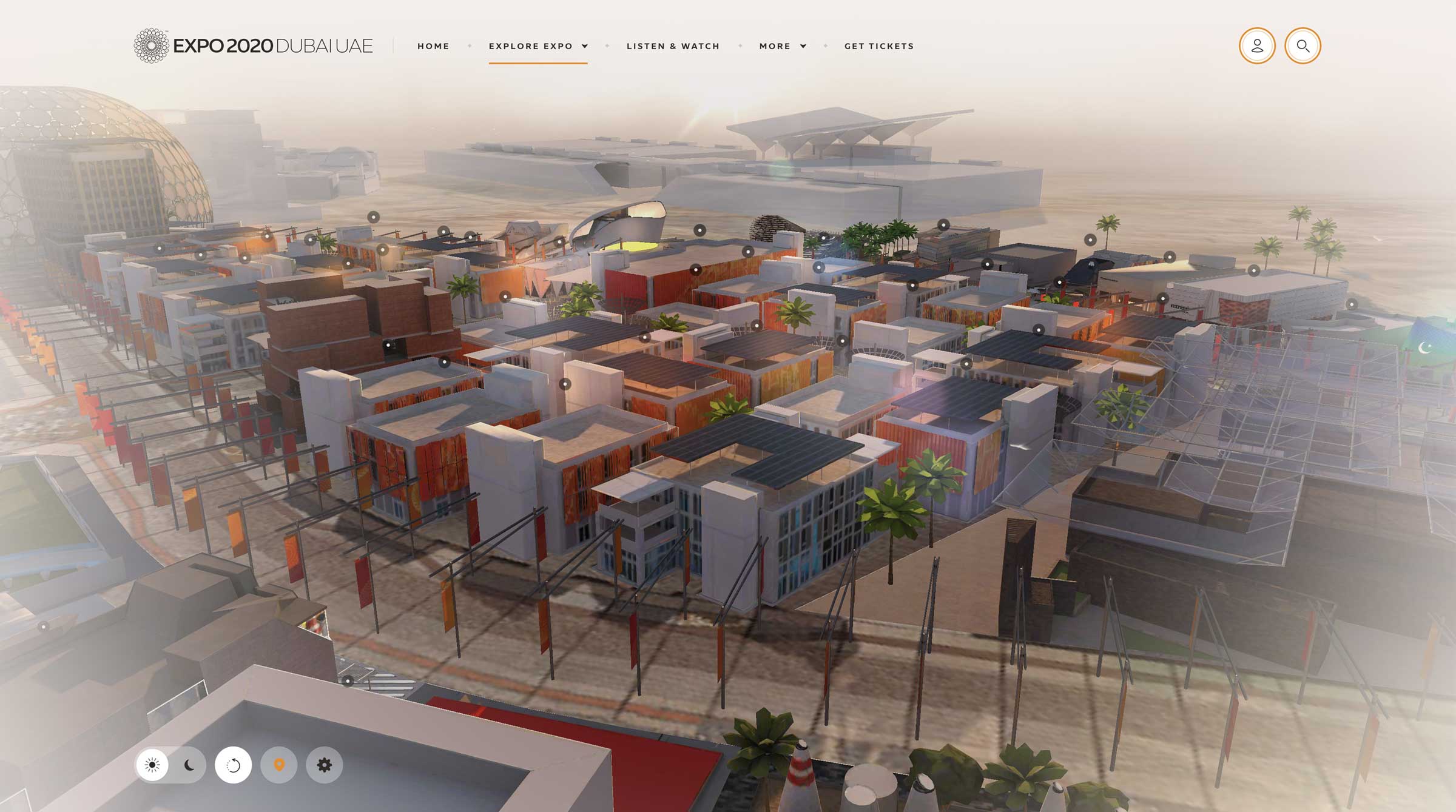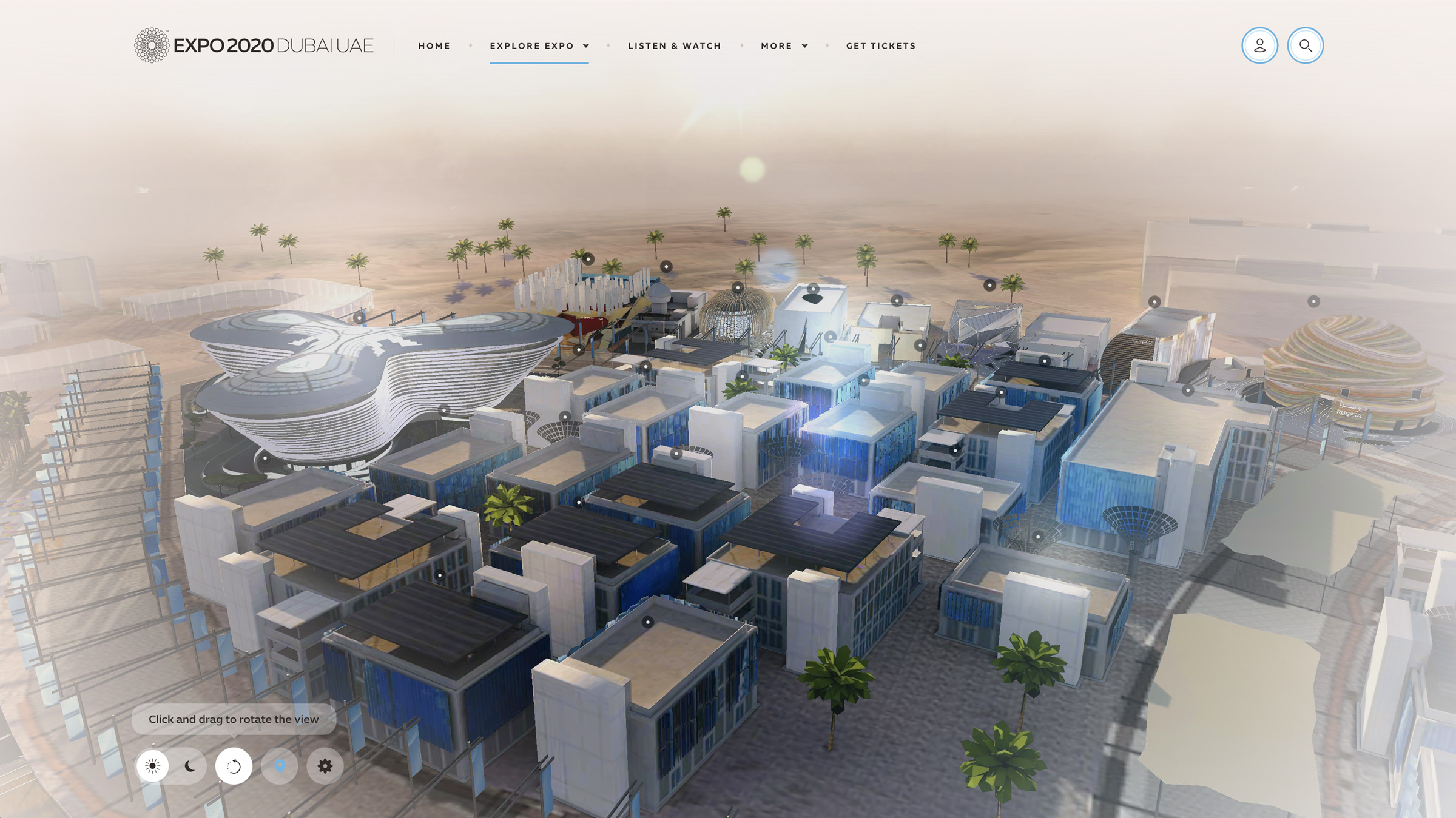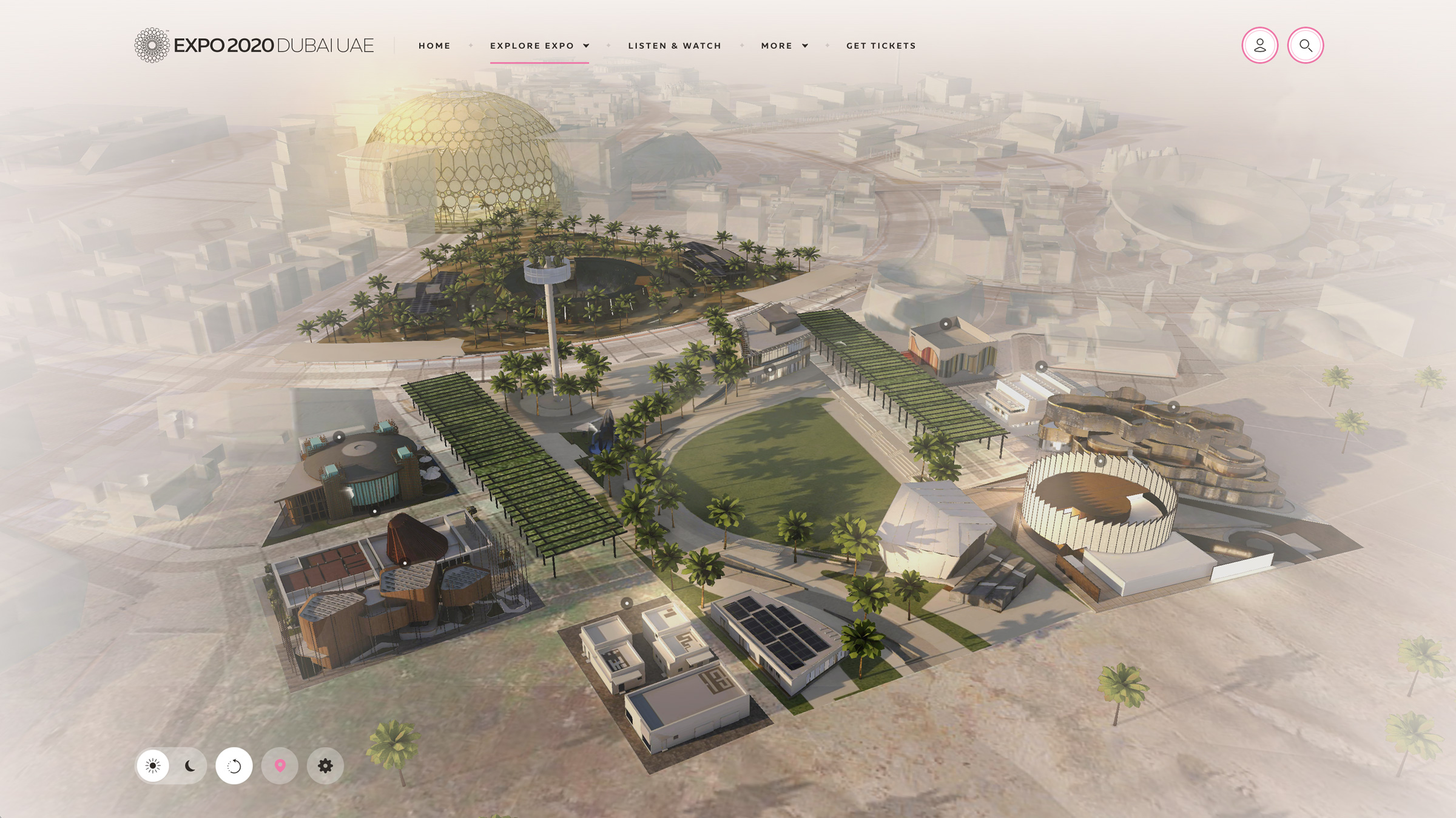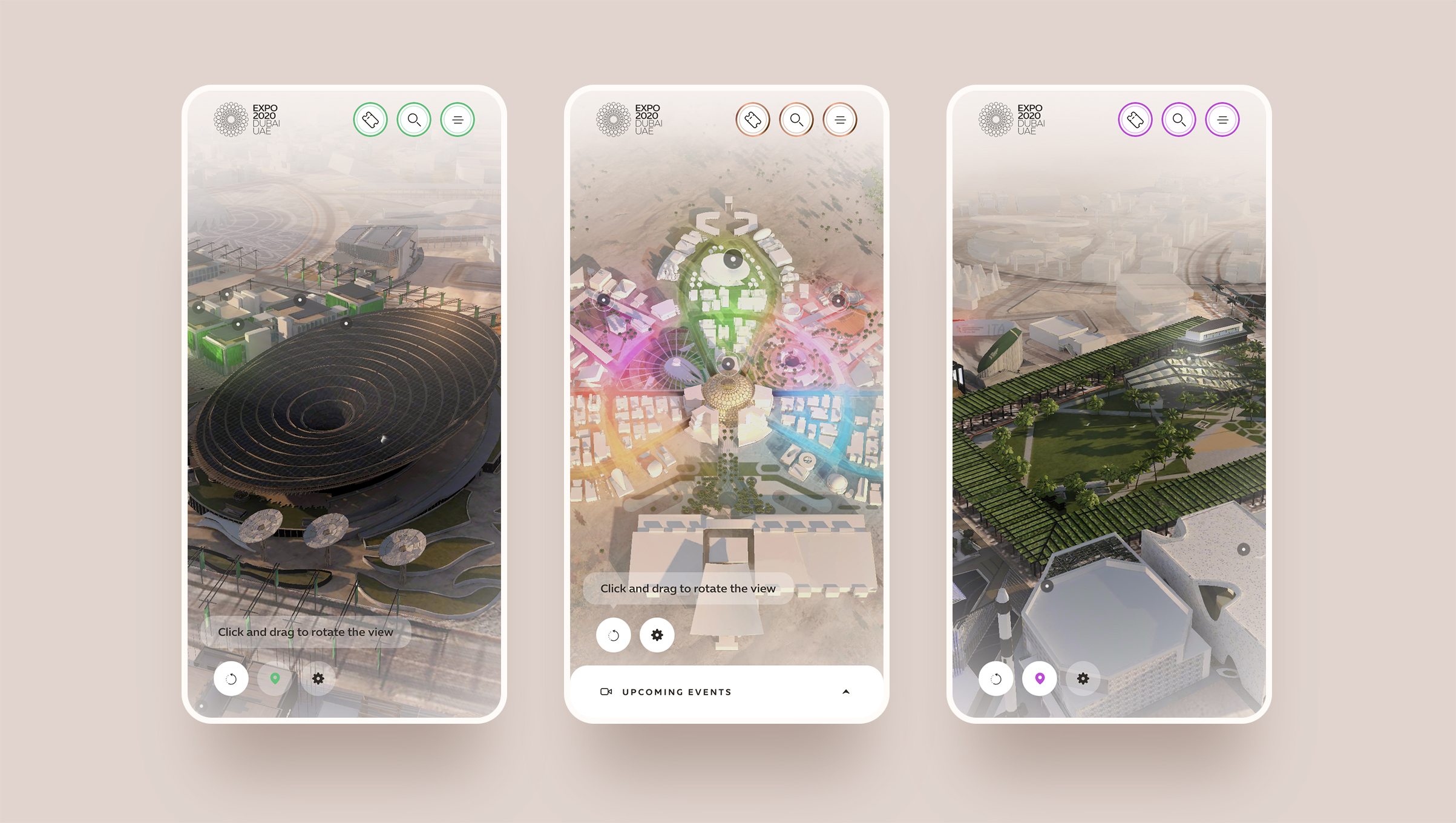 We aimed to connect with the physical reality as much as possible, this meant that the universe we built had to exist with a day and a night mode with both scenery and UI illuminating with life when the clock strikes 6PM in Dubai. Further revealing the personality of each building as the districts shine bright under moonlight.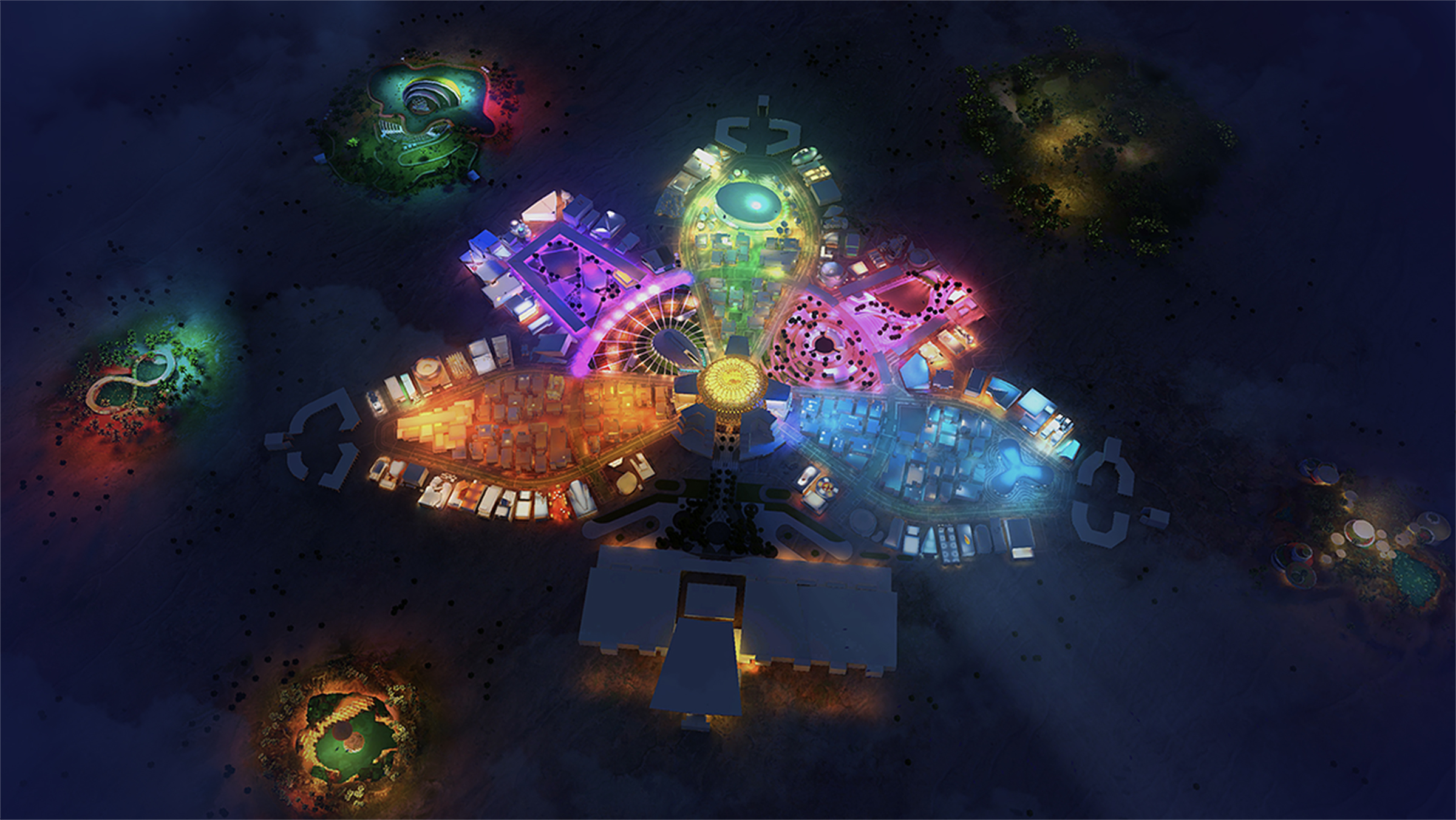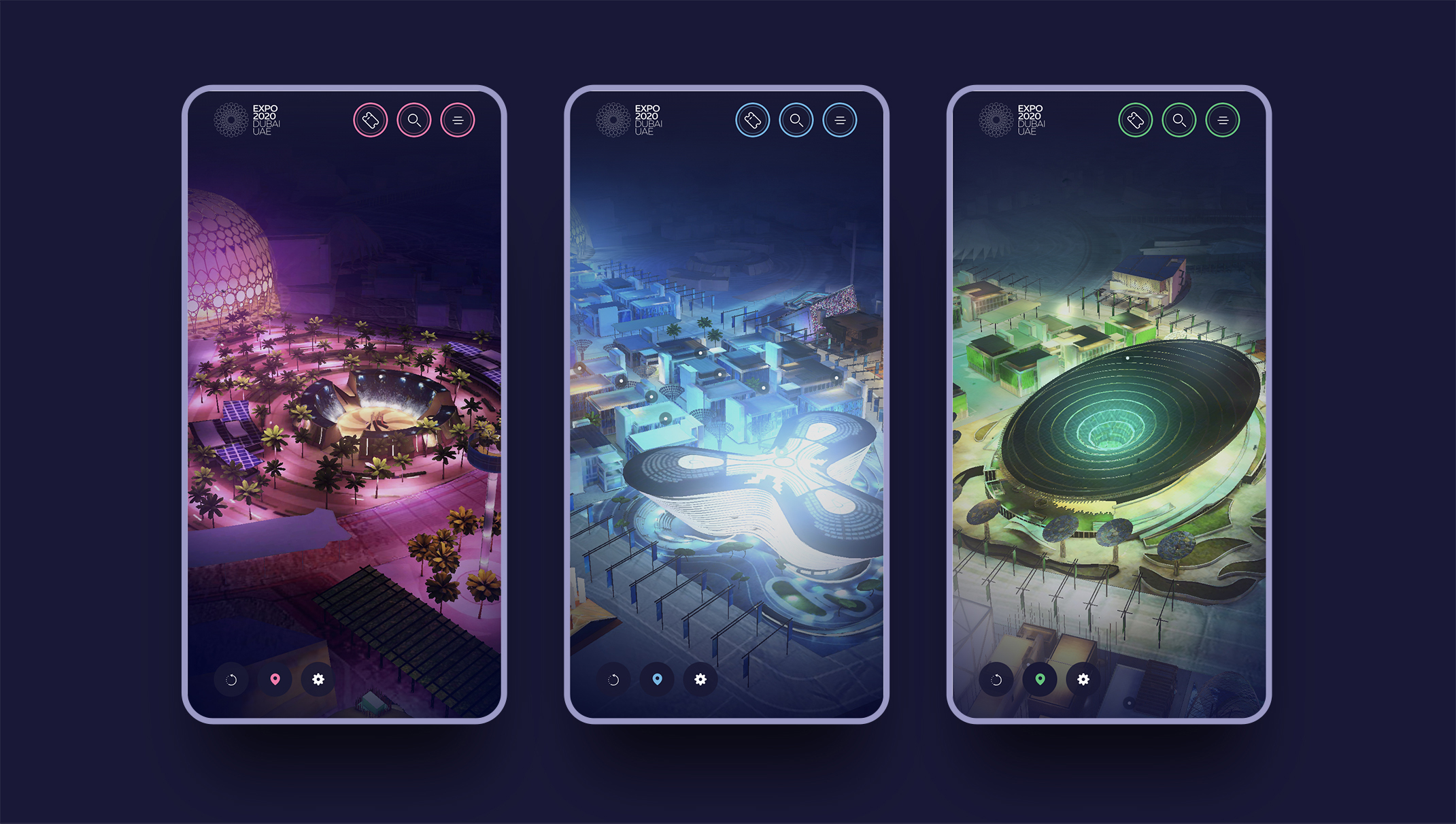 The not-so-empty desert
From the pitching phase, the biggest challenge for this project was the the map as it's the key to unlock the full potential and content that makes Expo so unique.
To enable online visitors from all around the world to have a chance to feel even just a glimpse of the greatness of the actual physical site, we built a perfect digital replica of the absolutely humongous Expo site. Country & Thematic pavilions, Roads, Flags, Stations, Hotels, everything has been carefully modeled from pictures and other sources including existing unoptimised 3D models, to create accurate digital counterparts to those marvelous architectural wonders.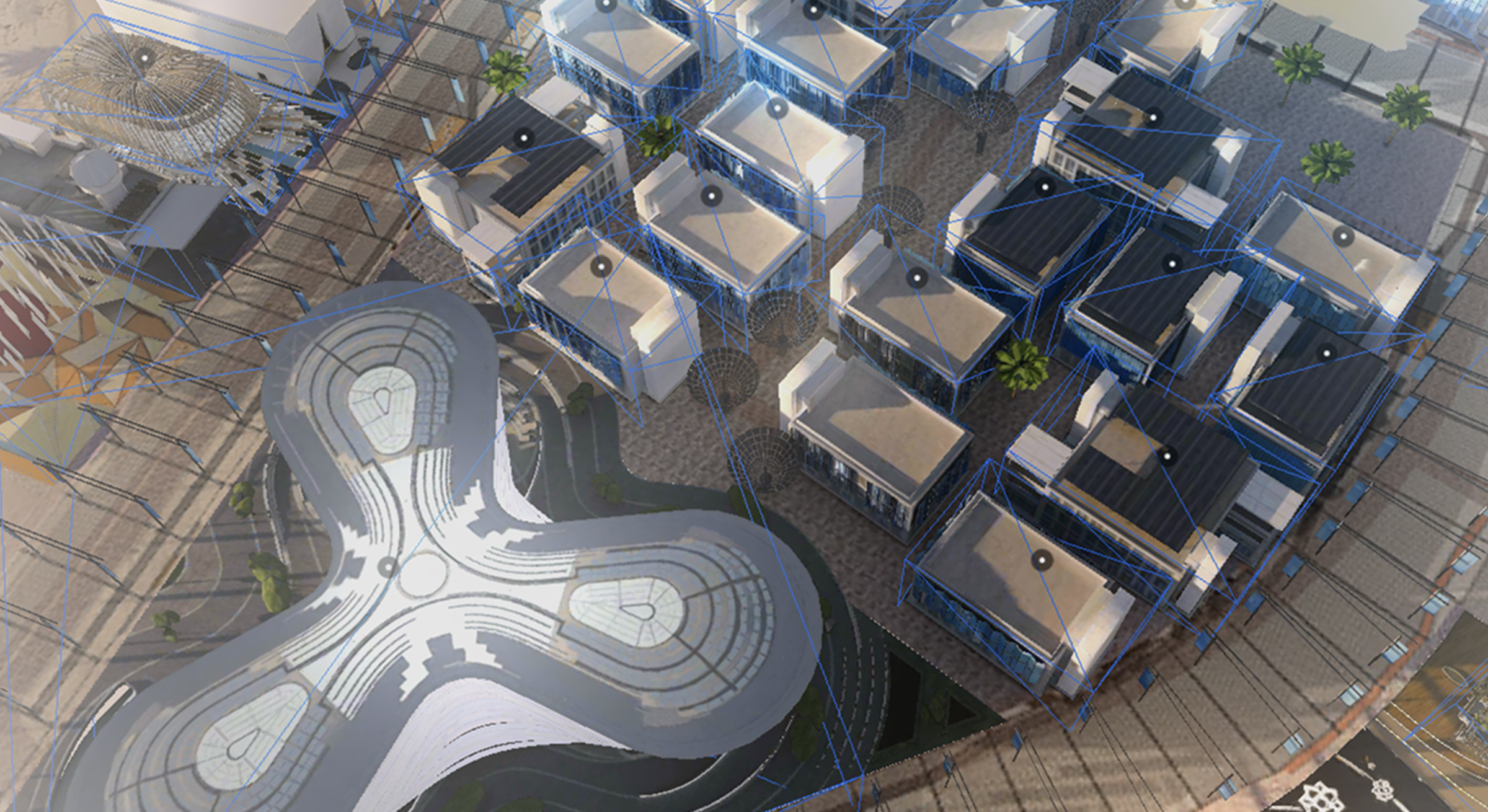 Easy you say? Ask our full team of 3D designers who spent 11 months of their lives double guessing details and interpreting pictures to nail a 3D environment that would do justice to the actual one sitting in Dubai.
No, you're not dreaming: for some specific pieces of content, our team went the extra mile and designed unique and exclusive digital Oasis' to enable visitors to access other sections.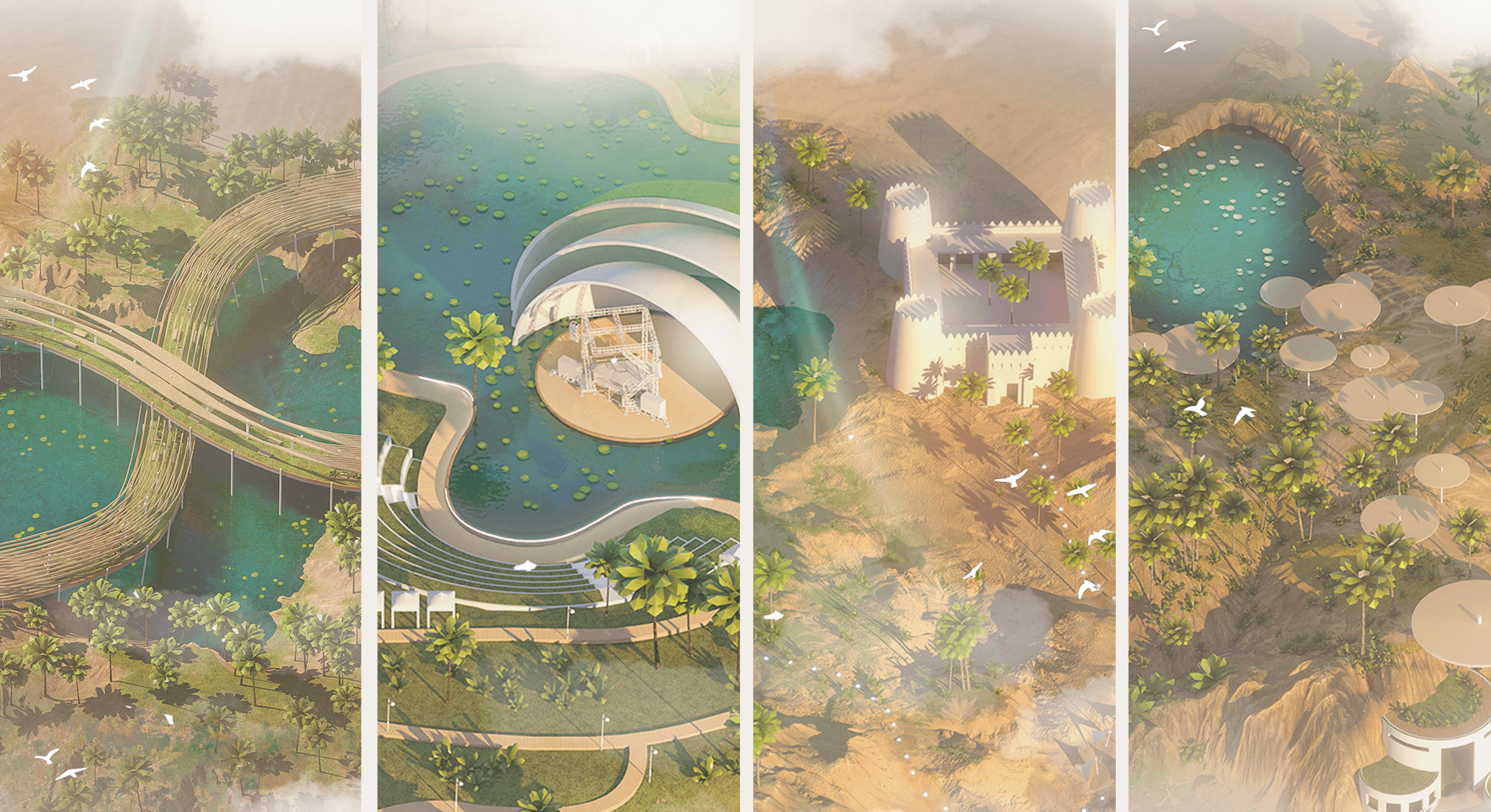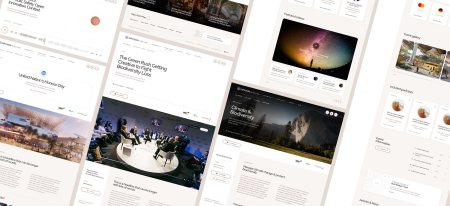 Made to explore
Dubai is a city in motion. Always evolving and growing but with a clear idea in mind. Those are the same building blocks that would make or break our experience in the end.
During the 9 months project, we worked, built, added and refined (give or take 1500 elements) to adapt for all different page types. As we're mixing the content types in a few places, we needed them to be able to work separately as well as together.
Systems are fun, but the real challenge lies in creating something that is both modular yet still allows each country, pavilion, art installation to shine in its own unique way.
Not being able to visit the site physically, we had the chance to collaborate closely with the Expo team who helped us understand how the environment felt and looked. With their vision and understanding and our collaborative design process, we were able to bring this unique representation to life.
But that's not all; Traditional Arabic design and patterns served both as a muse and an ode to the rich heritage of the emirates for even the simplest of elements such as a divider or bullet point . While subtle animations, custom notifications, recommendations and delightful interactions – did anyone say confetti? – made sure that a 6 month experience can still feel surprising and new as the first time.