Jaeger-Lecoultre: Reverso Hybris Mechanica
Jaeger-Lecoultre: Reverso Hybris Mechanica
Showcasing the world's first watch with four sides.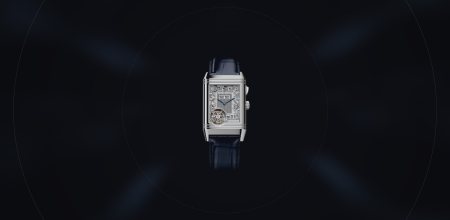 /01 Context
Design
Concept
Film Direction
Development
Early in 2021, Jaeger Lecoultre unveiled to the world their latest piece.
Inspired by the moon cycles, the watch is a masterpiece on your wrist.
Boasting 11 complications, 12 patents, 4 faces, chiming the heavens and telling you all about the synodic, anomalistic and draconic lunar cycles, the Reverso Hybris Mechanica calibre 185 could humbly hold the title of one of the most innovative and complex piece the watchmaking industry has ever had the chance to lay eyes on. No less. And to introduce the new masterpiece and its technical prowess to the connoisseurs, we've been asked to direct a 3d film revealing its design, equally suitable for the live keynote and a mobile first website.
Inspired by Jaeger's most iconic design
The Reverso owes its name to the simple yet complex idea that its dial case can slide and flip over itself, switching between 2 different faces. It originated from the request of a British army officer – who had just broken the glass of his watch during a Polo match – who challenged the manufacturer to come up with a design strong enough to resist the shocks and endure the harshness of the sport.
Therefore the design holds 2 faces. The first one gave the time, and the second – more sturdy side – was designed to protect the watch. Only this time, the Reverso hybris mechanica calibre 185, pushed it to the very next level, doubling up the amount of faces.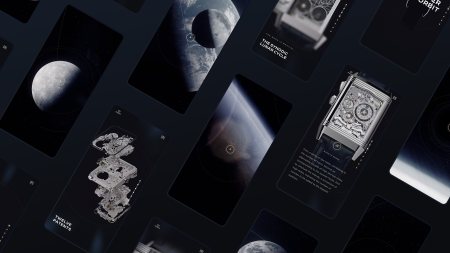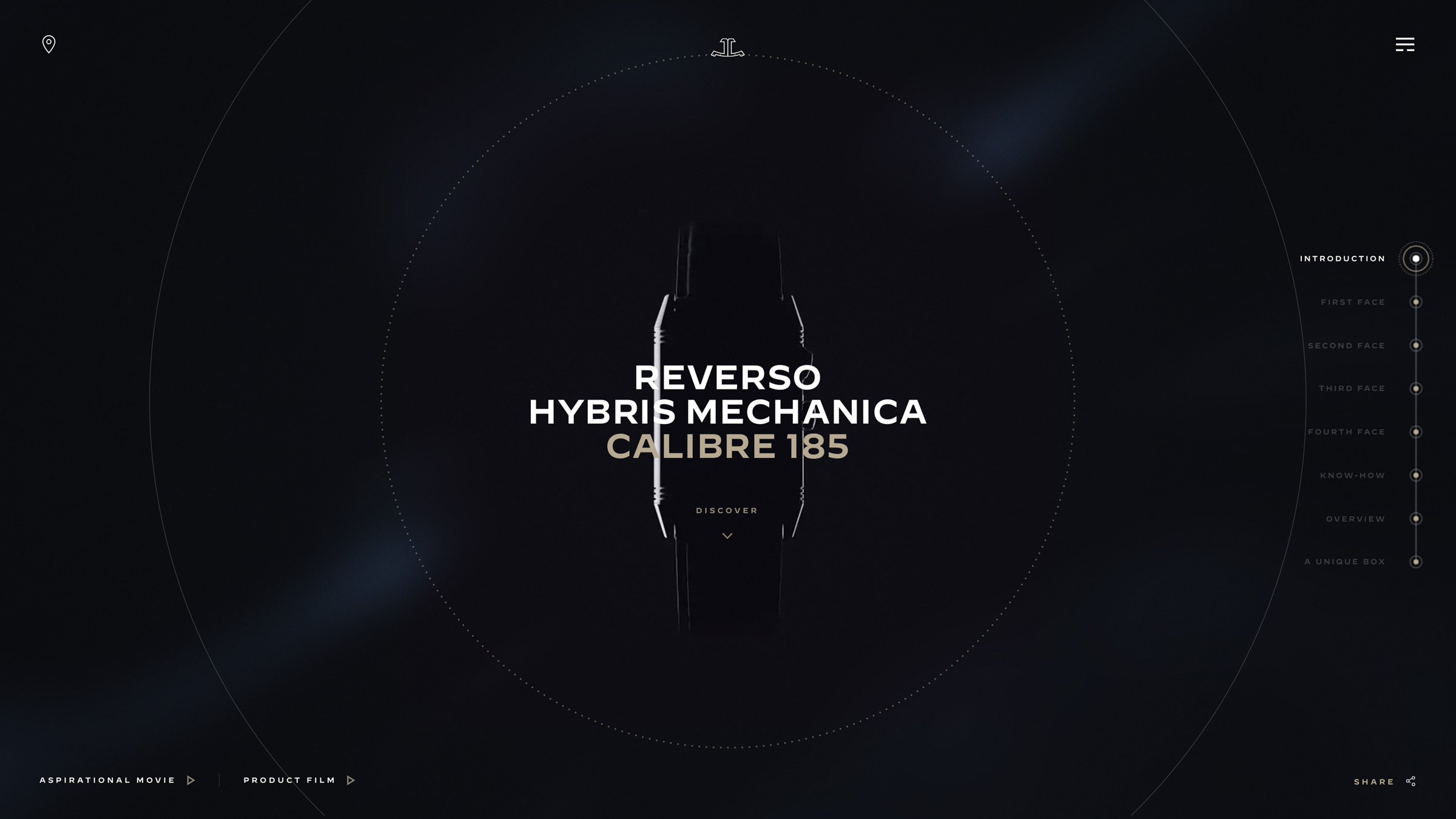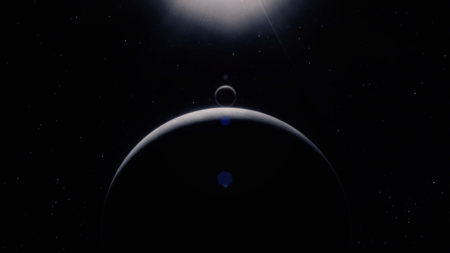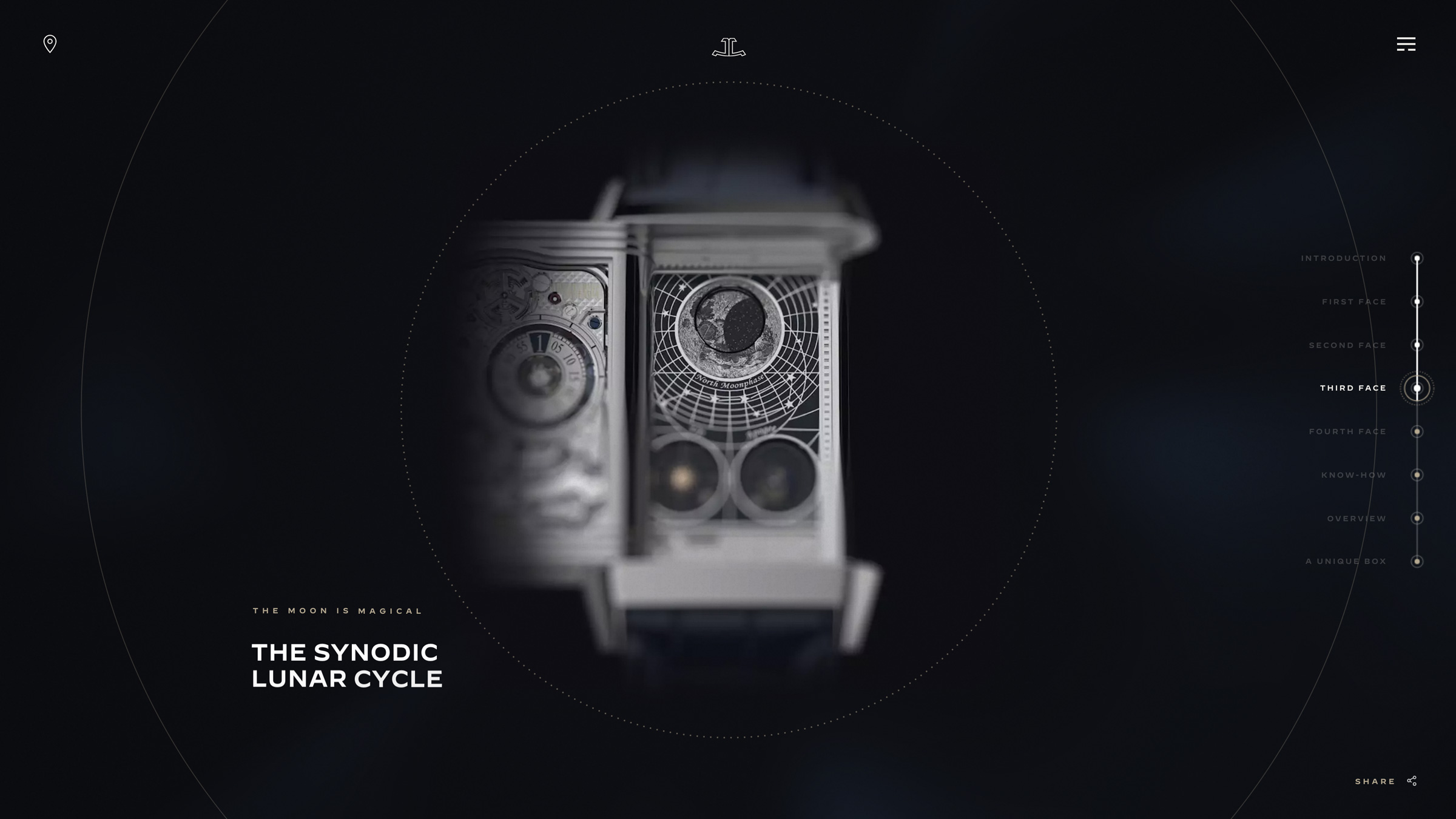 As noted earlier , the entire video sequence, of the watch unfolding its 4 faces, is strictly identical for both the keynote and the website. Which becomes tricky when loading time comes into play. To optimize its weight, we designed a video compressor that detects steady pixels to only render them once when needed.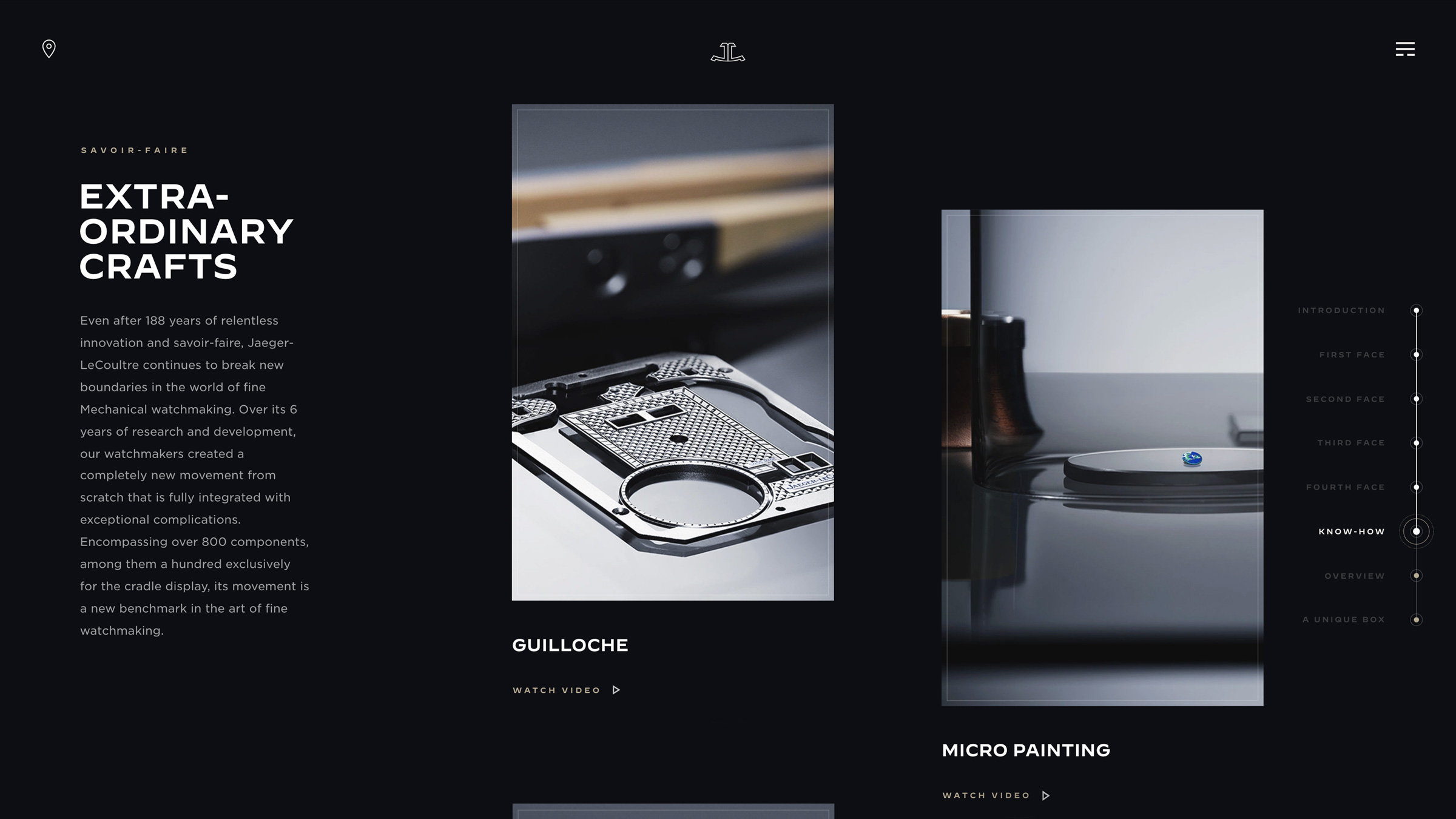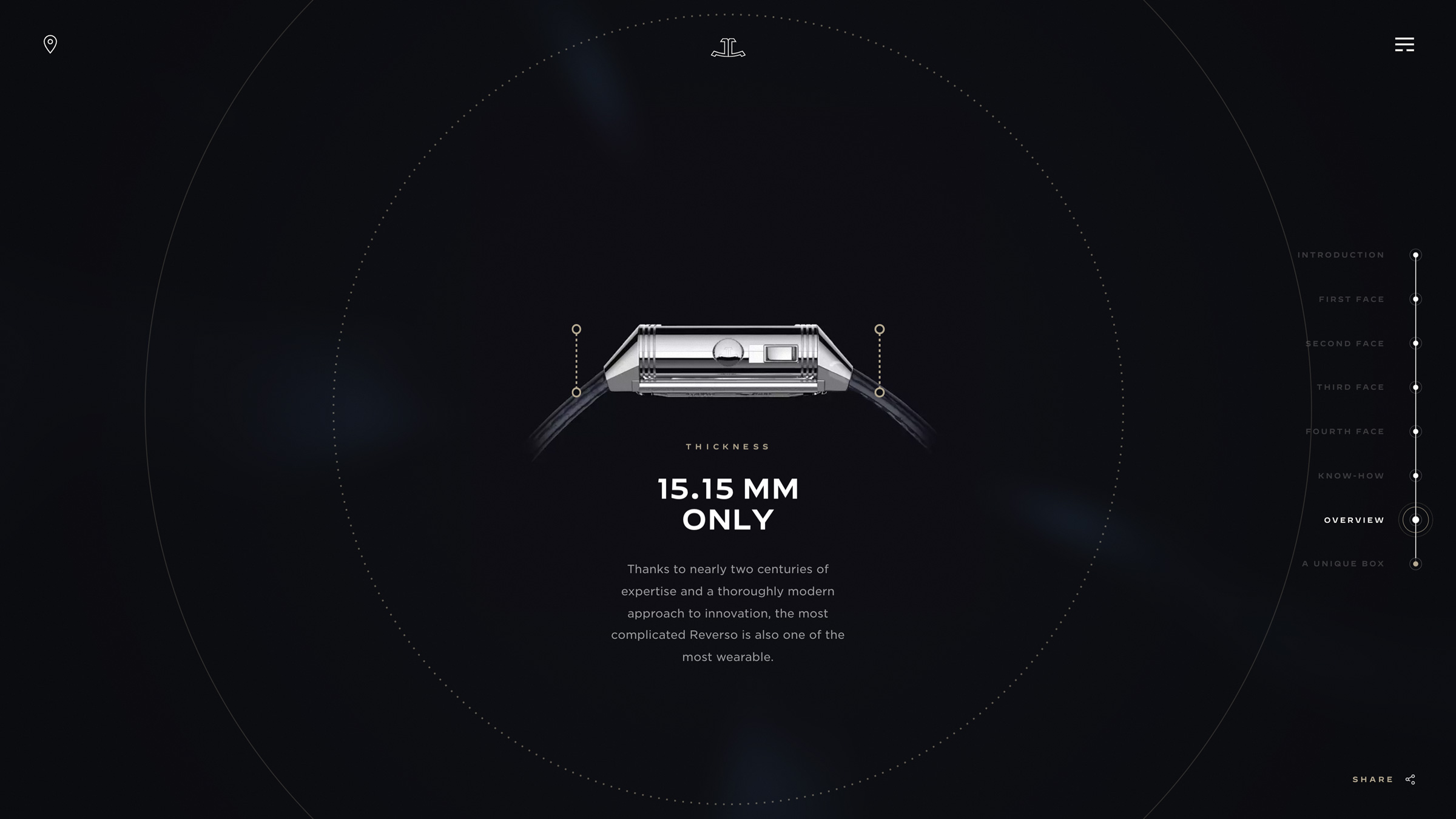 It's all about the moon
Three of the four faces of the watch are keeping track of various moon cycles, as it revolves around the earth. Lunar eclipses, Synodic, Anomalistic and Draconic cycles… if these words have made you raise an eyebrow, worry not! We've done all the grueling work, and directed a mini film that will make it all easy for you.