Bouguessa
Bouguessa
Crafting an e-commerce site
for a rising star in the middle-east
luxury fashion industry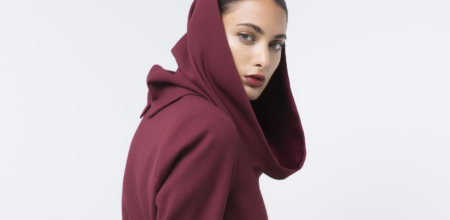 Drawing inspiration from art, architecture, and global culture, Bouguessa combines straight-lined designs with elegant sophistication. Coming from this design-focused perspective, Faiza Bouguessa contacted dogstudio and asked us to create an eshop reflecting the luxurious but forward-thinking values of her brand.
Without any hesitation we decided to jump on board and start thinking about the best way to convey that sense of modernity and luxury on the middle-eastern market, already flooded with brands on that specific target.
Less is more, but this time for real
Bouguessa harbors a unique style, made out of minimalism and clean lines, and their website needed to draw a clear parallel to those. We therefore aimed for a real simple approach, guided by an elegant and modern ( damn, we swore never to use that word again ) layout, directly related to her gorgeous photography.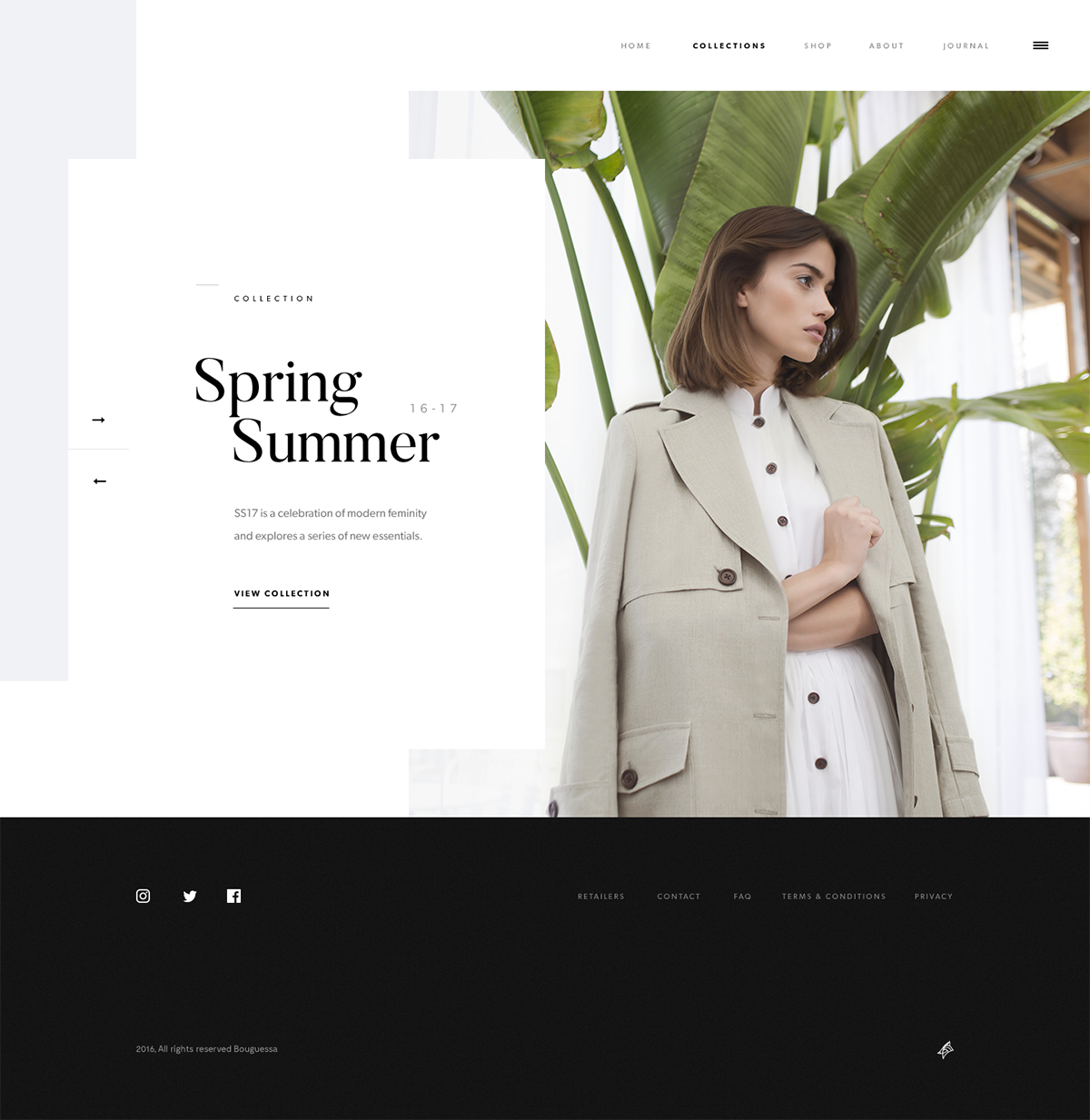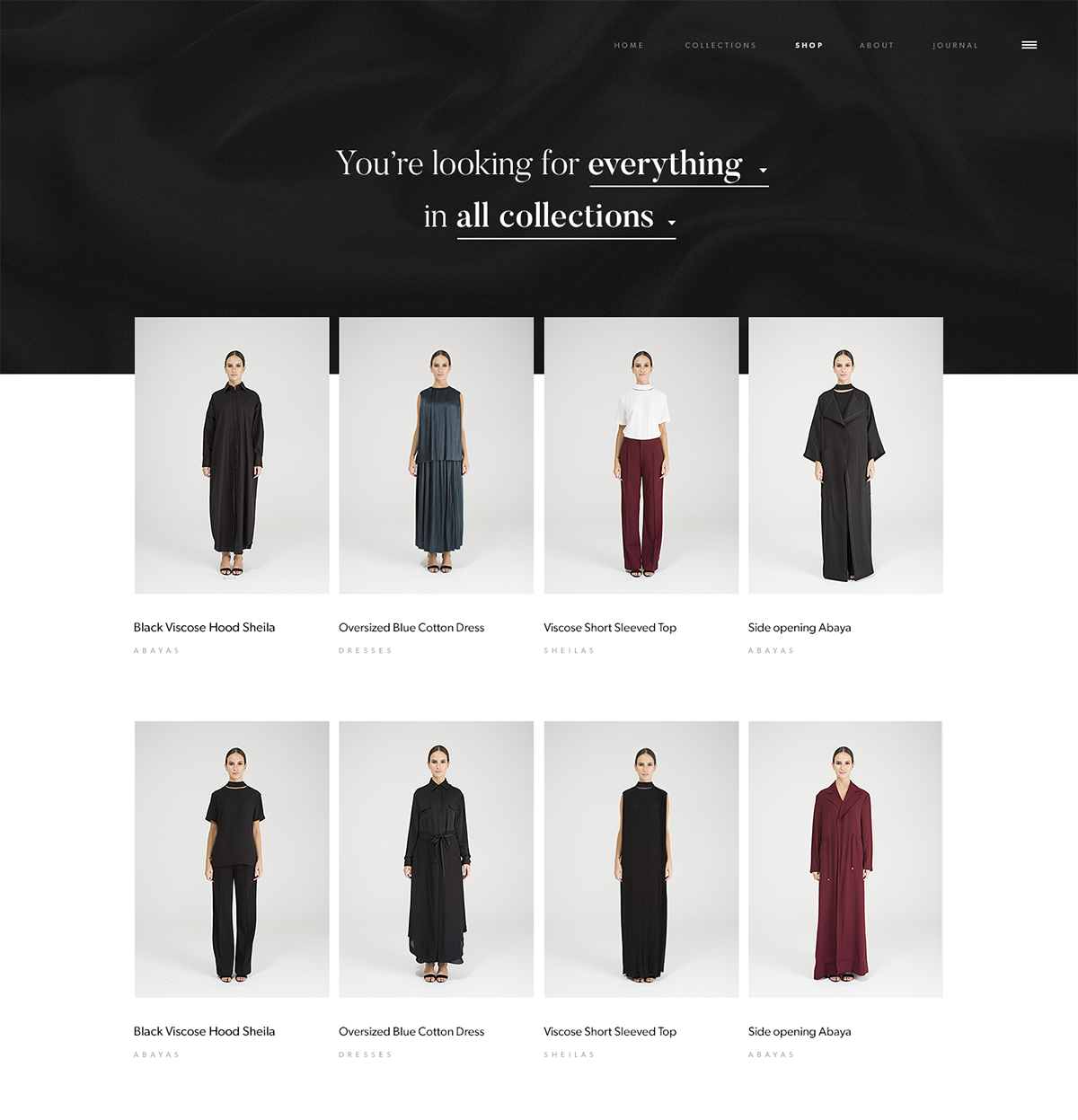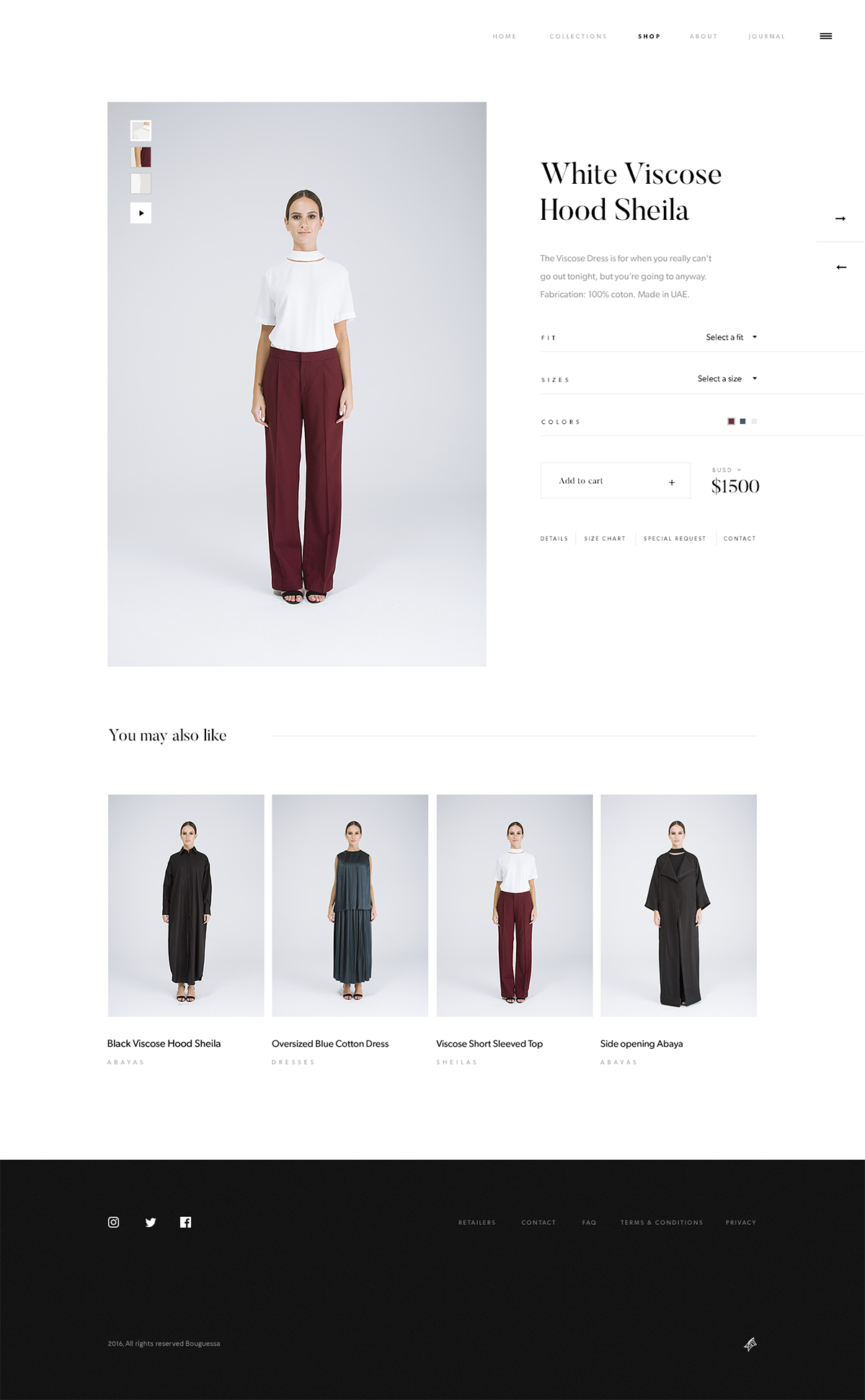 Mobile experience
Ever heard middle-east was a mobile-first market? No? Well, now you know. The mobile experience was conceived with an extra attention to detail, and to ensure any use could easily buy any Abaya directly from their mobile device.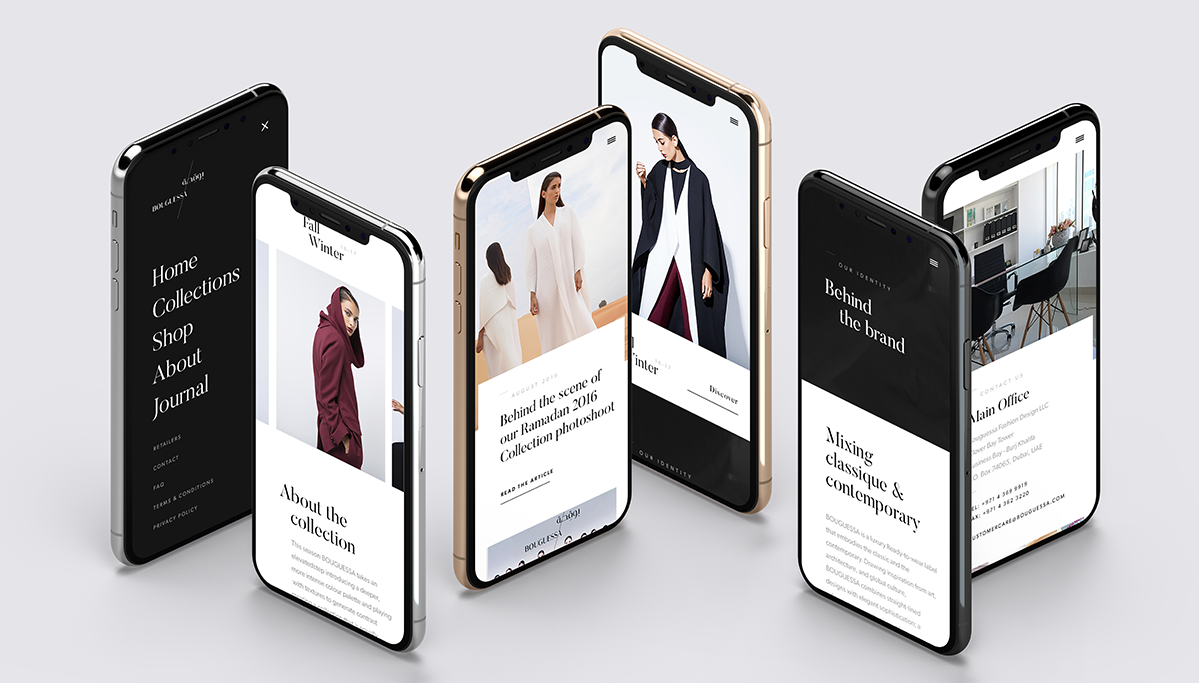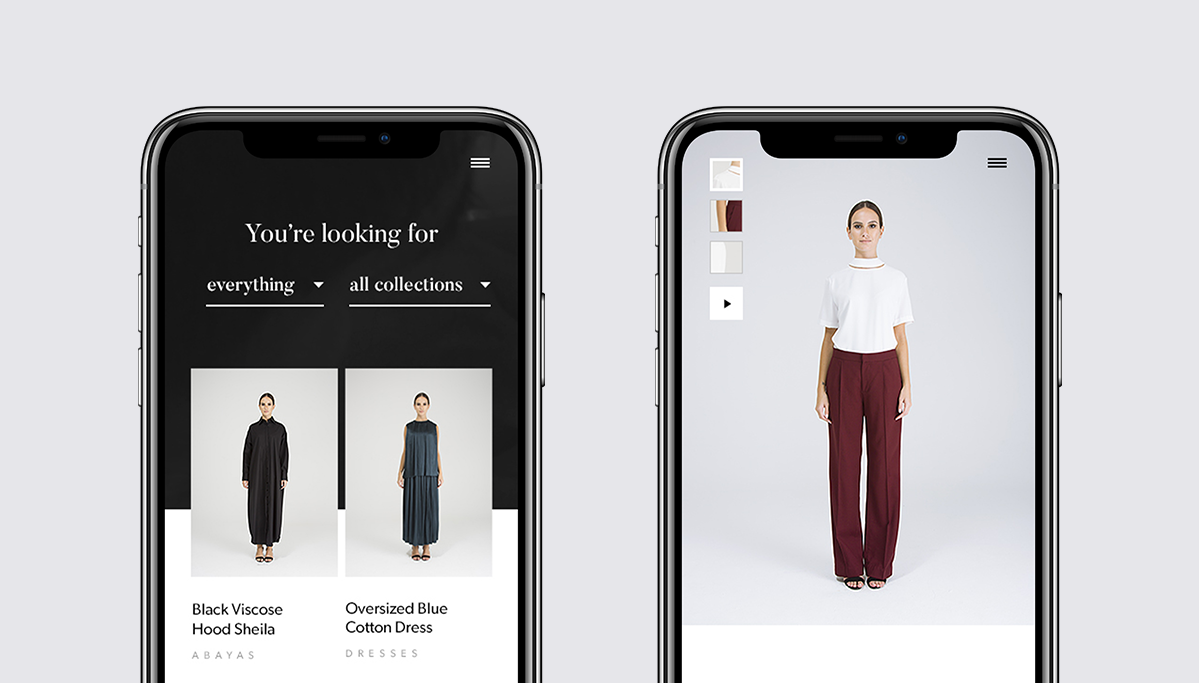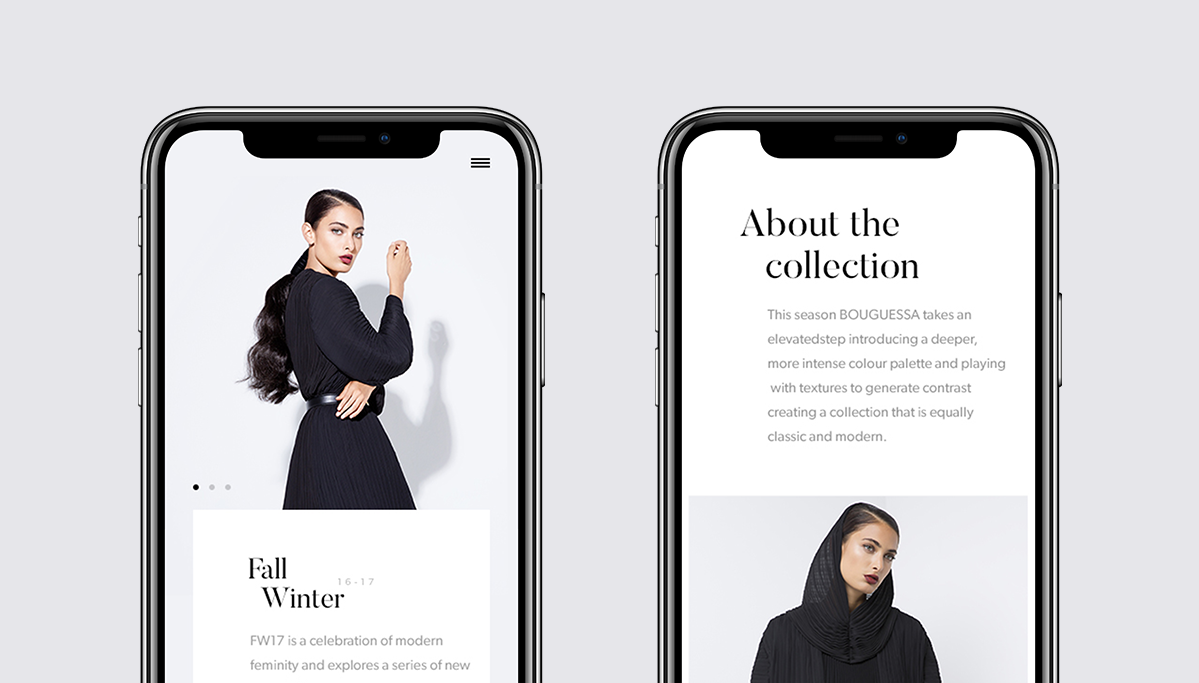 Find your own size
When buying online, sizing can quickly become an issue, this is why we also added extra energy in trying to make it as easy to understand as possible, and as clear as it can get, while following the design style established on the whole platform.