Adobe Taking Shape
Adobe Taking Shape
Taking Shape explores 3D's latest technology through an immersive virtual gallery with interviews of globally featured artists and hidden rewards.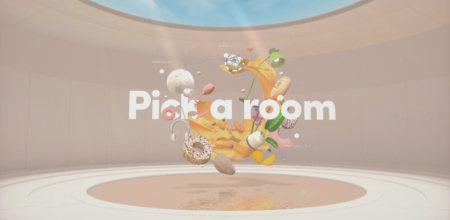 Adobe has played a pivotal role in the evolution of 3D Art and Design. Software such as Substance works to imitate reality, pushing these barriers of traditional work. In the spring of 2022 Adobe partnered with Dogstudio/Dept to develop a site that effectively highlights Substance 3D's latest tools and creators' first-hand experiences with that process. After months of collaboration, this worldwide exhibit shifts the way digital art is perceived.
This site gives users an insight to Substance 3D's software and its ease of access. Users can navigate through different rooms that highlight some of the unique styles offered. With some hidden easter eggs, artists can determine how light reflects off different textures on the characters. In this virtual space, light and material behave as it would in the real world, allowing efficient previews for 3D models
Creative concept
In 2021, after Adobe acquired the Substance Painter software, they developed a campaign that discusses their influence in the future of 3D and the concept of Taking Shape emerged. Adobe observed digital transformations firsthand and wanted to build a collection of their own to support creators with their 3D pipelines and to celebrate artists who continue to push the craft forward. The Taking Shape initiative is hosted by Jesse Damiani, a writer, curator and producer from Forbes magazine. Damiani takes us through a journey to explore the multi-faceted world of digital 3D art while within our own 3D museum. What better way to discover new trends through the same lens! In this educational project, artists, alongside Damiani, discuss their workflows and how each style captures the current creative trends in our world. As users tour the site, Damiani explores the textures and contours that define the museum's aesthetic. His selection of pieces demonstrate trends of the past, future and present. Audiences see how the factors are 'taking shape' in the industry.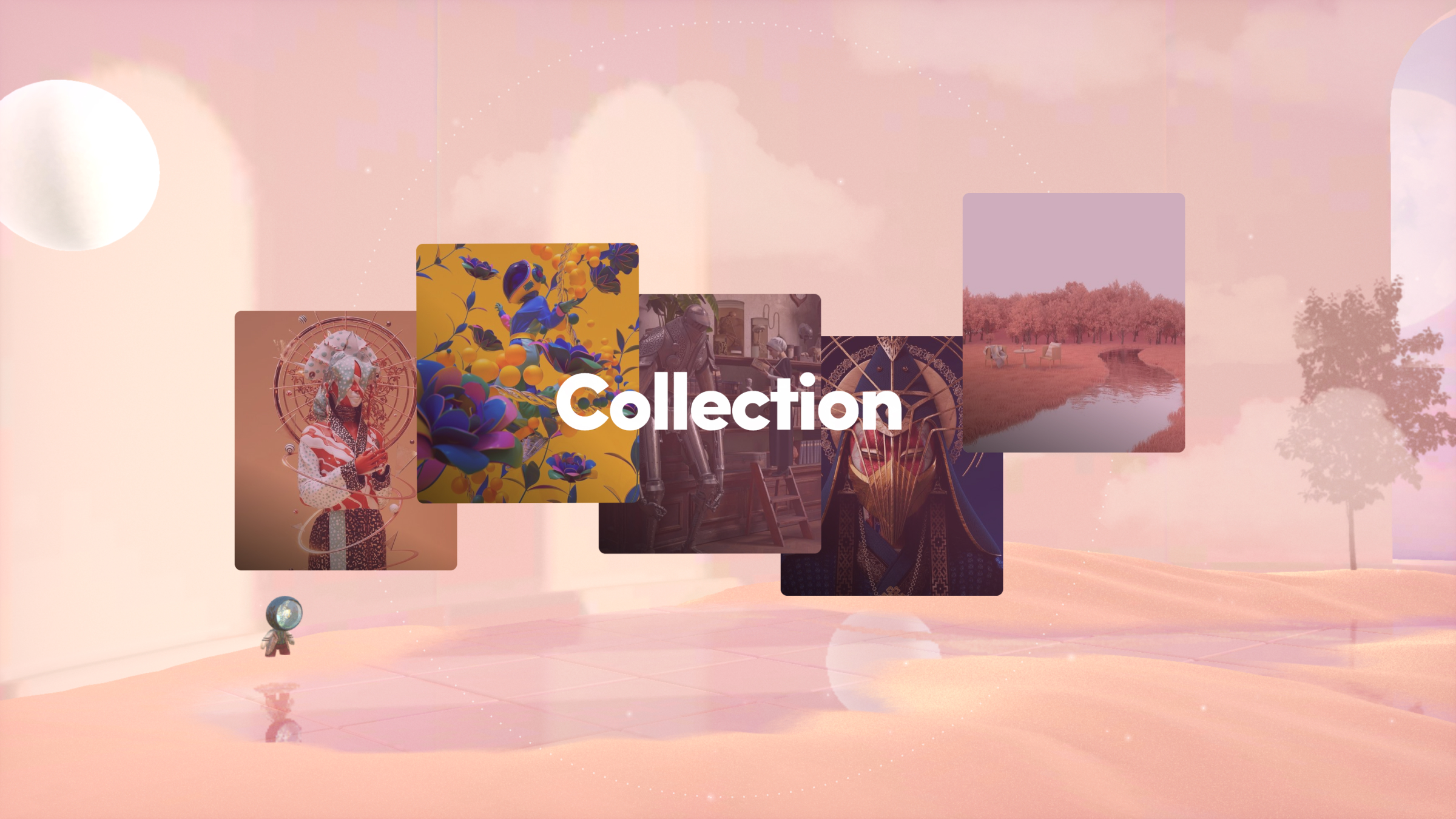 The gallery
In today's world, people have adapted to digital spaces and online exhibitions. After consideration to maintain users' interest without an overwhelming amount of data, we decided to replicate a virtual gallery. This way, users witness the breakdown of artists' process and final models. Users can then confidently and freely assess whether they want a license to Substance 3D. Throughout the gallery, artists describe the new dimensions they bring to historical movements as their work is reframed in a contemporary context. Each style or movement is presented through a web series of 3 episodes: Photorealism, Surreality and X-topia.
At the first click into the site, one is guided down a hallway to the different rooms (themed by each episode) which can also be accessed through a map, maintaining that visual immersive experience.
The rooms
In this virtual gallery each room focuses around an emerging trend, growing movement, or creative approach that is not only shaping the field of 3D, but captures the distinctive creative expression of our time.​ In a curation effort led by author Jesse Damiani, the user is presented with 3 major subjects, each one with a specific approach and custom-made room design: Photorealism, Surreality and X-topia. Our Creative and 3D design teams built a concept for each subject from the ground up, and gave a unique personality to each room that is intrinsically related to the theme explored. In the center of the room, the user can take a look at Adobe's web series episodes where Damiani walks us through what is Taking Shape in 3D.
Photorealism spotlights the advancements in technology that help make art more realistic than ever- whether the subject is real or imaginary. This room showcases how impactful realistic materials are in the growth of digital art.
The Surreality room reflects its legacy. Surrealism, an older art movement, has paved the way to possible future realities. Damiani describes this concept as a way to "unleash the subconscious mind", further pushing the boundaries of art through creators' playful relationship with material and design.
In the X-topia room, artists highlight the infusion of the organic world into digital spaces, reimagining current systems. Artists conjure new beings and entities into existence and merge them into ordinary environments with creative freedom.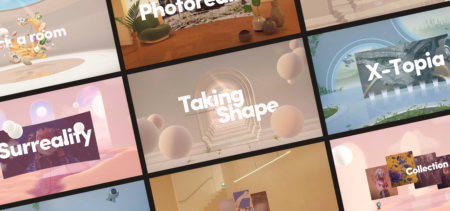 Up close and personal
As users 'walk' around, they can read up about artists' styles, techniques and how this software helps them achieve their desired look. At first encounter, the exhibition can look intimidating, but don't worry, that's why we included these interviews. As artists describe the stages of their work, users can be at ease knowing that they are only one click away from creating the same. The gallery reminds guests that anyone can produce such models with the help of Substance 3D…and whether you prefer photorealism, surrealism or a genre that has not been discovered yet, there's an artist in here who can relate to you!
Hidden easter eggs
The virtual gallery needed to be the main focus but we couldn't stop there! Adobe wanted to give users a preview to the new assets included with Substance 3D and the best way to showcase this was through Adobe's Mascot MAT figures. In each room, there is a hidden MAT (Material Art Toy) and once all three are found and selected, a reward is unlocked. Yup, just like a scavenger hunt. This bonus feature grants users up to 50% discount on their license, more assets per month and up to 100gb of storage.
Challenges
Our first challenge was creating an online world in which users can feel invited. With the recent surge in physical events and exhibitions, it could be difficult to get people back to a virtual space. To execute this successfully, we considered all the embellishments and furniture in each room to suit the associated style. This minor touch created a huge impact in depth. The stairs, walls and backdrops created give users a sense of ease, mimicking a live gallery.
At the beginning stage, there was no set 3D prototype to work with. This presented some challenges between the team and the client to provide their desired product. Initial concepts were based on 2D designs and were difficult to translate to 3D environments and camera movements. However, it also created an opportunity to get innovative! The final outcome came from a constant snowball of ideas along the way with consistent client feedback.
The bonus feature was also added much later on in the project without ample time to assess its reactivity on mobile devices and smaller screens but we managed to overcome this as Dogstudio/Dept's internal team maintained a clean WebGL coding ethic from the get-go, allowing team members to adapt smoothly to new additions. Fortunately, we also used a content management system that guaranteed a straightforward process of continuous content entry.